Industry 4.0 / Industrial Internet of Things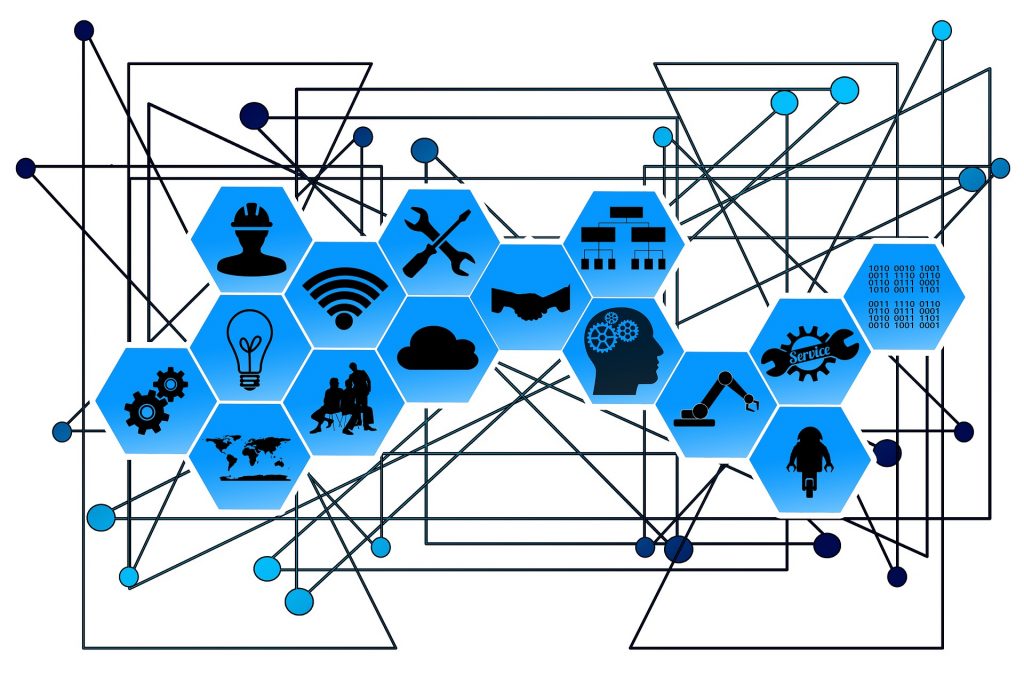 The Industrial Internet of Things (IIoT) in automation solutions improves connectivity, simplifies equipment management and brings clear production monitoring and a new layer of production element intelligence. Properly designed solutions within the Industry 4.0 concept can increase efficiency and improve production operations.
Industrial IoT enables designing of intelligent and autonomous machines that use the wide potential of communication with the environment. By connecting smart machines, it is possible to effectively monitor production in real time and thus respond to errors that occur, eliminate idle time and at the same time effectively manage the necessary stocks of parts and raw materials.
Through low-voltage wireless communication networks, a number of new data can be obtained into the data platform even from places where their collection was problematic or impossible. The interconnection of the devices also simplifies remote device management and maintenance.
Data collection within IIoT is often supplemented by their machine analysis through artificial intelligence (AI). The conclusions of the analyses of these continuously changing data can become an excellent input parameter that can be used for predictive maintenance.
Low-voltage sensors and readers within IIoT can enrich production with accurate identification via barcodes or RFID radio tags, which can, for example, in conjunction with GPS, enable accurate mapping of material flow in the production process and improve communication with suppliers of the parts and raw materials and also autonomous handling with the material.
The possibilities of IIoT are very wide. During discussions and subsequent design work, a number of technical terms fall, such as Edge Computing, LoRaWAN, Singfox, 5G, OPC UA, local historization, on premise historization, cloud solution and/or analyses and KPI.
Should you have any request or questions, we can arrange a non-binding meeting where we can discuss everything in detail.