Robotic Workplaces and Production Lines
Robotization of production workplaces is more and more available also for small and medium-sized enterprises. Today, robotic booths or collaborative robots (cobots) commonly work instead of people in production, or cooperate closely with them and help them with demanding tasks like assembly, welding or painting and/or with goods palletizing. Robotic workplaces fit perfectly into the Industry 4.0 concept. We have experience across the market of manufacturers of robots, cobots, grippers and autonomous robotic booths. We cooperate with leading suppliers of robotic technology.
Why consider a robot for production?
The robot can replace workers because of their shortage (too much competition among employers or due to an unexpected pandemic), can help to increase the line tact or a machine tact, product quality, and also can reduce the scrap up to zero. Robot can perform work that is too dangerous for humans and can also work in a health harmful environment (where there is for example a huge noise, dust or chemicals). A properly designed robot can perform highly physically demanding activities at a high pace. Thus, robotization is often used in assembly shops, welding shops or paint shops in the car making plants.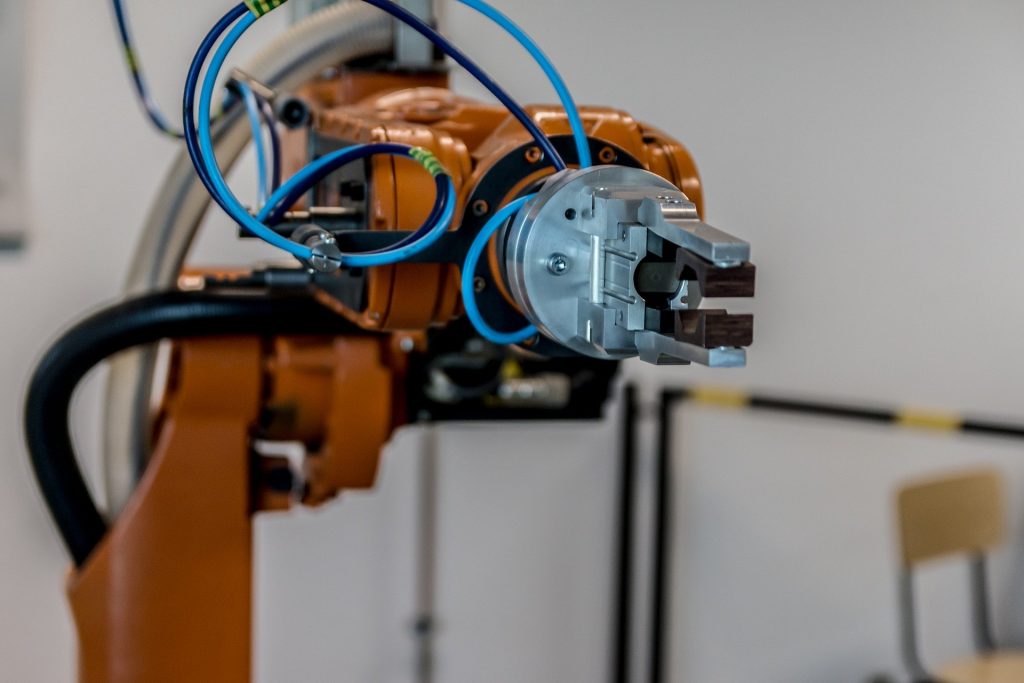 Leading robot manufacturers:
KUKA – Automotive, Energy, Electronic or Consumer Industry
ABB  – IRB Industrial Robots or YuMi Collaborative Robots
Fanuc – Cooperating Robots CR, CRX, DELTA, SCARA, Painting Robots, or the Fastest High Load Capacity Handling Robots for Machine Servicing or Collection and Storage of the Products
Hyundai – A Wide Portfolio of Robotic Solutions
Stäubli – Collaborative Robots and Six-axis Industrial Robots, Controllers
Omron – Collaborative Robots / Cobots
Other Trade Marks such as Comau, Gimatic, UR, Hanwha HCR Czech